Ultranav is a privately owned shipping company with presence in 18 countries (United States, Mexico, Colombia, Ecuador, Peru, Brazil, Chile, Uruguay, Argentina, Denmark, UK, Poland, South Africa, UAE, Singapore, Philippines, Australia and Japan).
We operate in five market segments: oil, gas, dry bulk, coastal trades, towage and offshore, through twelve business units: Ultratank, Navigator Gas, Cape Tankers, Austral Product Tankers, CPT Alliance, Ultrabulk, Horizon, Naviera Transoceánica, Antares Naviera, Ultranav Chile, Ultratug and Wilson Sons Ultratug Offshore.
Operating over 400 vessels and tugs, our fleet includes gas and chemical carriers, tankers for crude oil and clean petroleum products, bulk carriers, feeder containers, multipurpose vessels, harbor tugs, OSVs, AHTSs, pusher tugs, barges and pilot boats.
Through the values of Integrity, Passion, Excellence and Safety, we aim to achieve our mission of being a partner you can trust, who provides efficient and safe maritime transportation services to the mutual benefit of our customers, employees, communities and the environment.
When you join us, you join a family
One of the most frequent observations from the candidates we meet at our interviews is this: A warm and welcoming atmosphere from the moment they step inside.
Our mission to be "a partner you can trust" shines through in our way of being colleagues – by truly caring for one another and working together as a team to reach our goals for the business.
We have three pillars when searching for people to join the Ultranav family:
Development
Achieving demanding, challenging and attainable goals. Delivering the possibility of development in our teams, where there is feedback and asking more than answering.
Meritocracy
Without distinction of origin, education, race, disabilities, sex; we aim to be fair and consistent, and are committed to promote to whom best deserves it.
Innovation
Focus on creativity as a basis for innovation. There is a need to discuss constructively, take risks and break paradigms.
To retain our talent we focus on:
Trusting in relationships is at the core of our DNA. We always strive to be a partner you can trust all aspects of our business.
Strengthening our values through the Ultranav culture. 
Good communication within the company; between manager and employee as well as between co-workers.
Recognition and professional development ensuring a qualified staff.
Continuous training is offered to all employees providing a positive learning environment.
Creating a balanced personal and work life and ensuring Ultranav offers a pleasant work environment for all its employees.
Empowered leaders oriented to apply the strategy, enabling us to enusre a sustainable business.
In our experience, an organization consisting of different cultures, genders and ages enriches it and brings important benefits, including improvements in decision making, problem solving, productivity, innovation and atmosphere. All qualities that help us in our constant strive to be a partner you can trust.
Offices in 18 countries
Ultranav is an international organization with more than 3,700 employees in 18 countries, we have presence in Asia, Africa, North and South America, Europe and Oceania. We are therefore fluent in all time zones!
Many different nationalities
We are working actively towards creating a diverse and inclusive company. On a daily basis, this means that we have over 30 nationalities working at our organization, with more than 2,800 working at sea and over 800 ashore.
Each team member contributes to the diversity of the environment, bringing different cultures and languages into their daily work. Shipping is inherently multicultural and Ultranav is no exception. This is one of the reasons we excel at what we do.
Gender
The shipping industry has historically been a male-dominated world, but times are changing. The entire industry is working together to get more women to join this great life of shipping, and Ultranav has made a significant commitment towards a more gender balanced organization. Currently, the distribution of our staff on the ground are approximately 33% women and 67% men.
Ultranav staff in numbers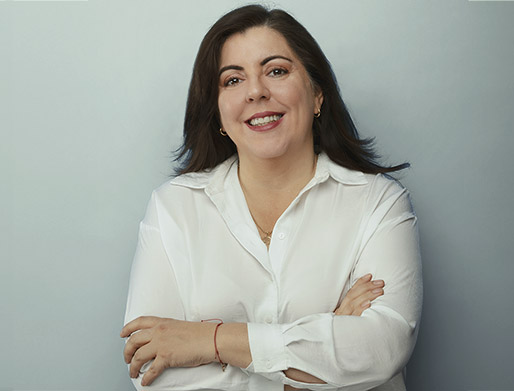 Pilar Ferri M., Business Support Manager
at Ultratank
Pilar joined the company in 2023, but has worked closely with Ultranav since 2006. She brings 17 years of industry expertise to the team and came to Ultratank to enhance her skills and knowledge in a fresh and captivating segment of the dynamic industry.
"I've been in the maritime industry since 2004, initially connecting with Ultranav in 2006 through a joint venture with my former company. In 2015, during a two-year period in Miami, I worked closely with Ultranav. After a brief hiatus, I joined Ultratank as a Business Support Manager in 2023. Now based in Chile with my family, I'm excited about the new challenges and opportunities. I'm fully engaged in my role and eager to contribute to Ultratank's success."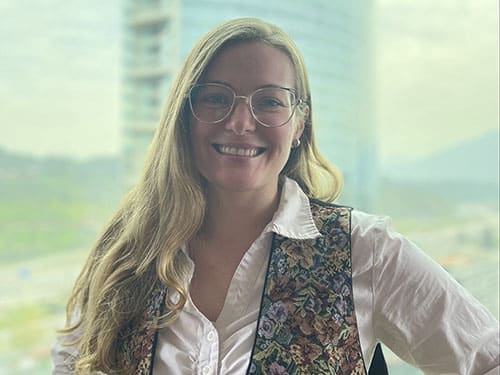 Karin Mohr, General Manager / Head of Business Support
at Cape Tankers and Austral Product Tankers
In 2013, at 21, Karin joined Ultranav. She was struck by the scope of this industry and how fundamental it is for the development of trade.
"One takes for granted having products available from Asia, Europe and North America, to name a few, but if we think about what is behind that, it is a large supply chain that is extremely dynamic and where maritime trade fulfills a fundamental role."
"My experience in the company has been one of constant learning and I never want that to end. I am convinced that every day there is something new to study or things to improve. I have had the opportunity to work in different departments and divisions, with different approaches that have allowed me to understand how we manage to generate value and make a difference."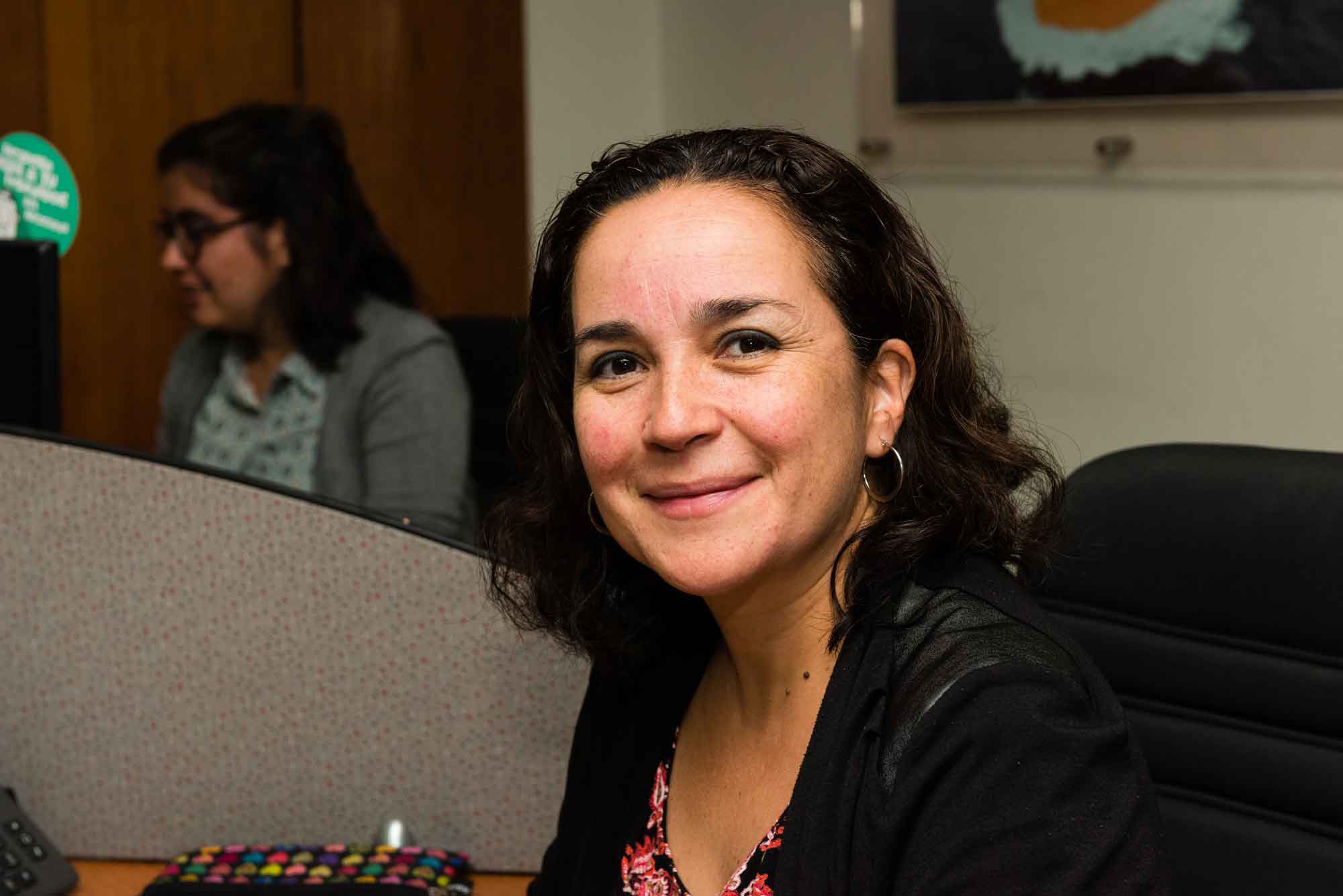 Jimena Acevedo, Head of International
Accounting at Naviera Ultranav
Jimena joined the company in 2003. In her previous experience in other organizations, she declares that she never felt the desire to project herself, but once she arrived at Ultranav, she was struck by the infrastructure, the organization and the kindness of the people who received her.
"It has been 18 years since I came to Ultranav, and the initial motivation to pursue a career and establish myself is 100% fulfilled. I was fortunate to come across people who believed in me and in what I could deliver to the company. They gave me opportunities to study, to participate in projects in other countries, to lead a group of people and to be a participant in the growth of the business and its evolution over time."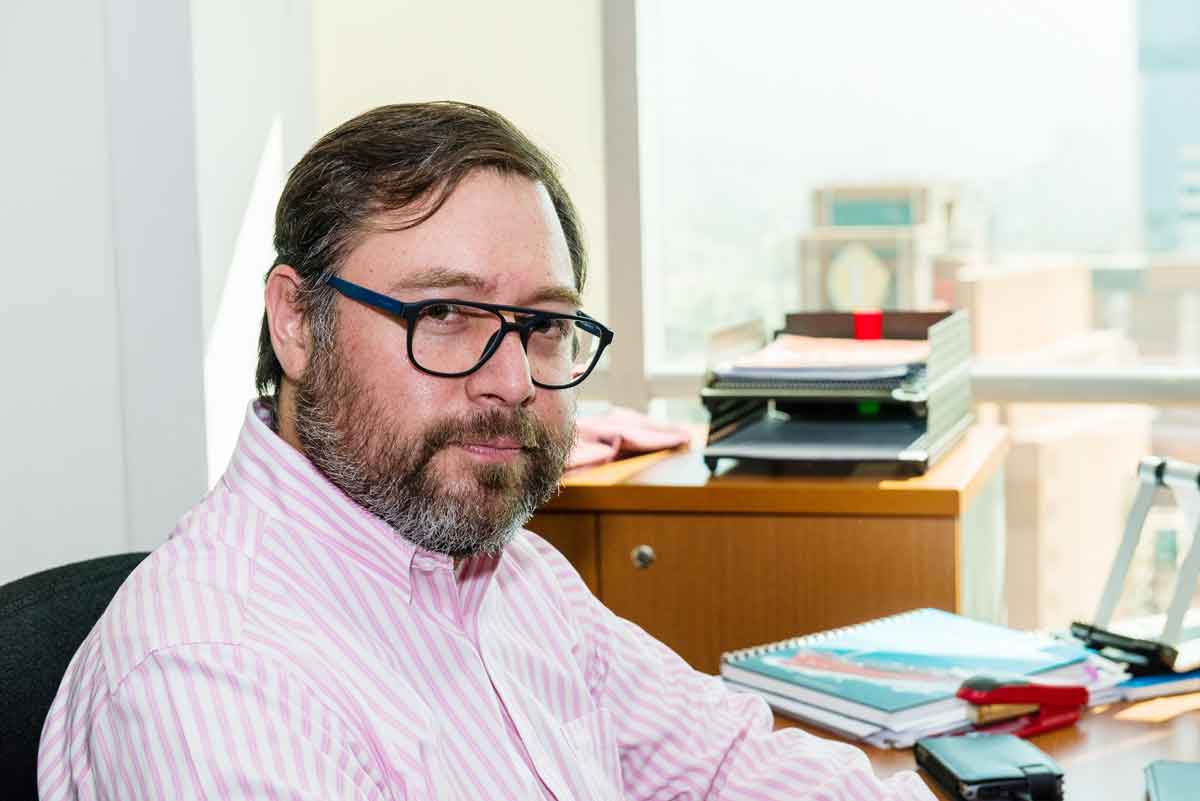 Alfonso Miranda, Head of Business Support
at Ultranav Chile
Alfonso is currently the Head of Business Support for Ultranav Chile and has worked in Ultranav since November, 2011. At that time, he was working for a Chilean container shipping company and wanted to further grow in the industry. Working for Ultranav opened his gaze to the tanker, dry, MPP and gas trades; both on a local and a global scale.
"I have worked in shipping for 16 years and what drew me to this industry is still there, the amazement of experiencing how the world is deeply interconnected and communicated by the flows of goods between ports around the globe and all the complex interactions along the logistic processes of innumerable participants."
"This initial interest has been nurtured along the years by allowing me to grow personally and professionally, not just by formal trainings and courses, but also by the people around me who is always eager to help, teach and assist, with a friendly disposition and a welcoming attitude. I am glad to be able to belong to Ultranav and help it be what it is today."
Ultranav offices around the world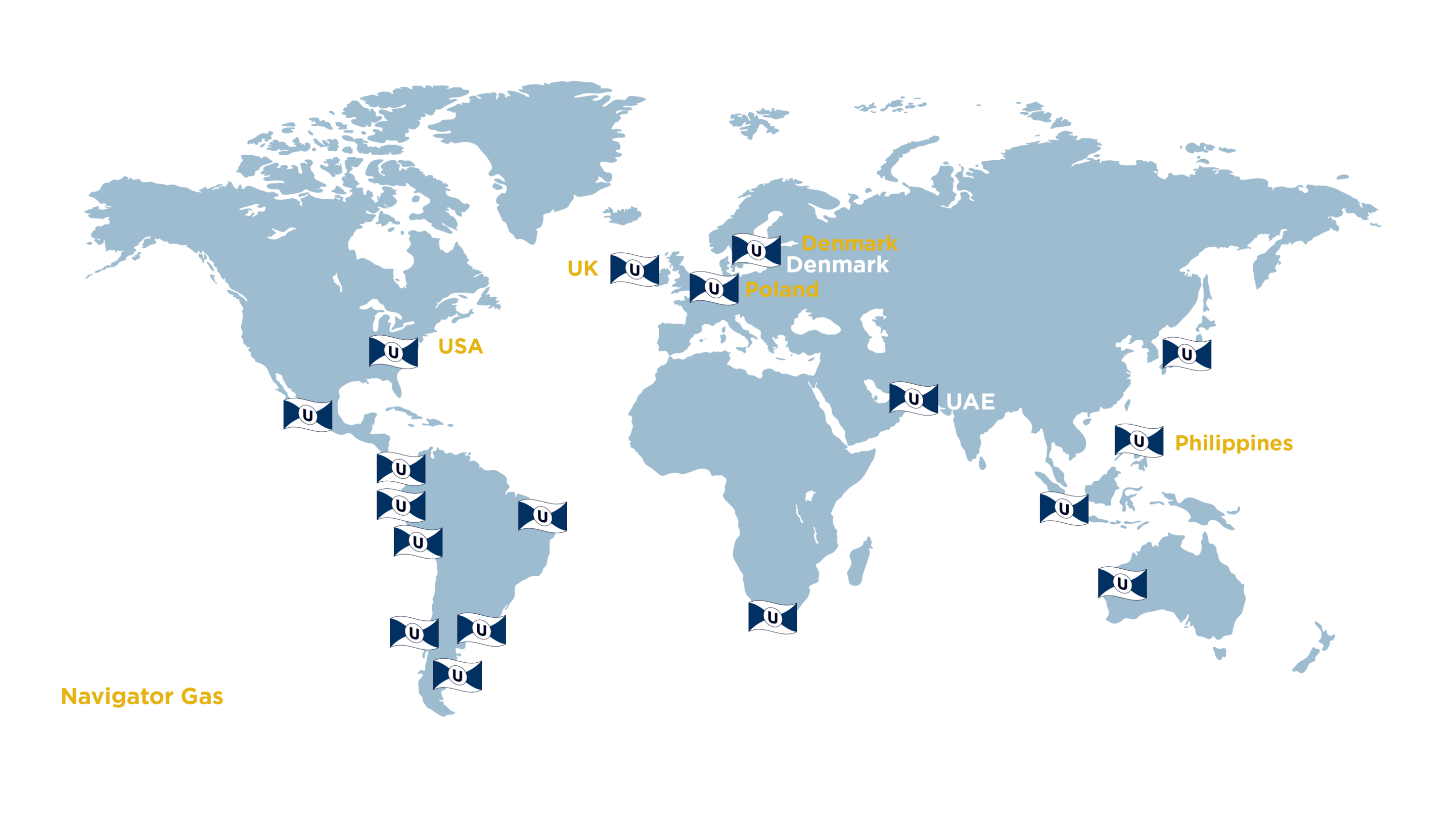 Ultranav – A partner you can trust